Debunking the Great Web Development Myth; Past performance DOES indicate future results. A great myth propagated by website design individuals and web development companies is; the next website they develop will be something different than the last ten or fifty or two hundred.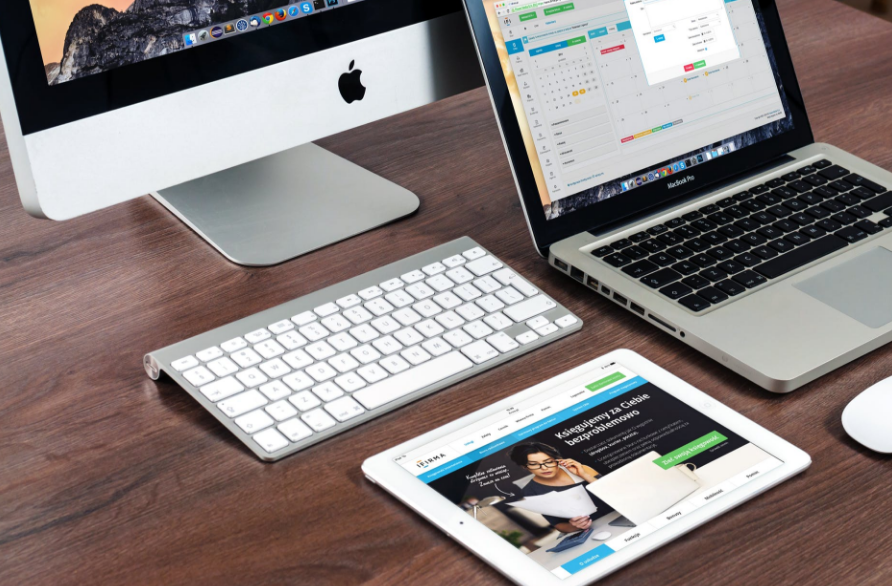 Source: careerninja
If what a web developer says doesn't match what you see, you can trust the old axiom, 'What you see is what you get.' While template developers would have you believe otherwise, the Internet is a visual world.


Debunking the Great Web Development Myth; Past performance DOES indicate future results
For lack of any marketing creativity, website developers call web site based examples of their work on the 'Portfolio' page. Yep, almost as sure as you will find their About page and their Home page, their Services page and their Site Map page you will find their 'Portfolio' page. Websites are practically living, breathing marketing platforms when done right. Profitable websites go knocking on doors all by themselves, ushering customers in, completing the sale while promoting the business to the next customer. Your website developer is a big piece of your marketing. When it doesn't occur to a prospective web designer to market themselves any differently than their competition, they already show an inability to deliver a web marketing solution capable of helping your business grow by increasing the reach of your marketing and the size of your market.
A quick view through the 'Portfolio' page will typically show a few websites that for whatever reason the company thought were representative of their work or they are proud of. After reviewing many portfolio pages, it is safe for me to say many in the web design and development industry intend their portfolio page to simply prove they have done another website or two in the past. 'Portfolio' seems to be intended to tell their website viewer, "Been there done that… SEE?" and nothing more. Capabilities or function or, MOST IMPORTANTLY, the ability to create profitable websites are not even considered. The portfolio page is a necessary evil, a web industry standard having nothing to do with the pride an artist or photographer would attribute their portfolio. When a website portfolio doesn't indicate anything about the web developers 'customer' profitability, the principal reason every business has a website, the portfolio page tells exactly how out of touch the website developer is with client needs.
So, you made it to my recommended starting point of a website developer's own marketing piece, their 'portfolio' page. Now what? As you move into choosing a web marketing partner, you are making a decision that will impact your bottom line for the foreseeable future, maybe even the long term success or failure of your business… You have to dig in; the end result of an hour or two of thoughtful research will be greater profitability ongoing, forever. Does a quick look at the representative images on the website developer's portfolio page make all of the websites look about the same or do they have individual flair and unique creativity? Go to one of the websites; can you unplug the logo of whatever company owns the website, plugin another logo and suddenly it is about another kind of business OR do you know the instant the page opens, what the business you are looking at does with the logo removed altogether? Now scroll to the bottom of the page; is the site copyright two or five or ten years old OR is the site copyright from this year? Is there a link to the developer's own website… THERE SHOULD NOT BE! Does the navigation lead you to dig deeper? Do the visual 'look and feel of the site inspire confidence in the individual business's ability to do a great job, or are you left indifferent, even questioning? Most importantly, when you do a search for what the company does or sells, do you see them listed? What is the point of making a beautiful website that no one will ever see? What does the site tell you about the website design company that conceived and developed it?
Next, go back to the developer's portfolio page and look at another and another and another. As painful as it can be, the time you take investigating upfront may be the difference between business growth and attrition, profitability or bankruptcy. Yes, website development has that kind of impact on business all of the time. Do all of the websites have the same structure or feel? Is the only appreciable difference in sites the logo and colour scheme? The final graphic test, what does the website developer's own site look like? Is their home page representative of the web design and development industry? Is web marketing one of a dozen things they do? If you stumbled into the site looking for something unrelated, how long do you need to read to find out what they are about? The single most obvious indicator of a website development firm's abilities is its own site. A great website developer will have a great site. A second-tier developer will have a site that for all intents and purposes, could be for any other kind of business if you swap out a logo and some text.
The ultimate test of a website developer's abilities is to call twenty of their customers. Let them know you are considering hiring a developer for your own company. What was/is their experience? Ask them in confidence, "Knowing everything you know after developing a site with the developer, would you do it all again with the same company at the same price." Why twenty? Most web developers will have a few customers that they like and who like them and receive special treatment. Once you get beyond ten you start to get a feel for what the average development customer can expect. Ask for customer references in similar industries to yours. By defining who your references will be, you will likely get a more representative sample. You will be surprised by the value of the information you get from business people just like you, who count on the developer to make a representative image, backed by functionality that makes them profitable.
The bottom line in website development is the cost to return on investment… A well-done website's profitability to cost ratio will be staggering. To be truly profitable, a website needs to be seen at the top of native search engine queries AND seen as a graphically unique, customer endearing representation of the individual entity the site represents. Great websites are found at the top of free search engine queries where their custom, creative, perfectly definitive graphics coupled with functionality and ease of use add profitable new business to companies' bottom lines, ongoing forever.